SOTENI Gala of Hope is approaching!
Bid on once in a lifetime experiences
Join us at SOTENI Gala of Hope as we celebrate our 15th Anniversary by recognizing our accomplishments and outstanding volunteers and supporters. The event will feature hors d'ouerves, an African market, silent auction, and guest speaker Aftab Pureval! Purchase your Gala tickets here! Or learn more about the event by checking out our Facebook Event Page. Below are featured items from our upcoming silent auction at the SOTENI Gala of Hope. If you cannot make the event but would like to bid on an item, please contact Randie at randie@soteni.org and a proxy bidder will be assigned. If you would like to donate to SOTENI, please click here!
5-Day, 4-Night Kenyan Safari Package
Experience Kenya with a 5-day, 4-night "Absolute Amboseli Package" from Absolute Vantage! This 5-day package for two will take you through Kenya's capital, experiencing Nairobi National Park, Giraffe Centre, and Elephant Orphanage, before heading to Amboseli National Park for two days, where you will experience majestic herds of elephants and breathtaking views of Mount Kilimanjaro. Includes accommodation, park fees, transportation, professional safari guide services, and emergency evacuation insurance. For full information, click here. Bid on this $3990 value, once in a lifetime package at SOTENI Gala of Hope 2018!
Reds Diamond Seat Tickets
Enjoy the April 23rd Reds game against the Atlanta Braves [6:40PM game]. These front row Diamond seat tickets include access to the private Diamond Club Lounge, where you can relax in a comfortable, climate-controlled environment. All inclusive - The included pre-game buffet opens 90 minutes before first pitch and stays open for one hour after the game begins, while in-seat food and beverage service are available for the entire game. PLUS parking passes. We have 4 tickets available and will sell them in groups of 2 with each also getting a parking pass. Each grouping has a value of $500.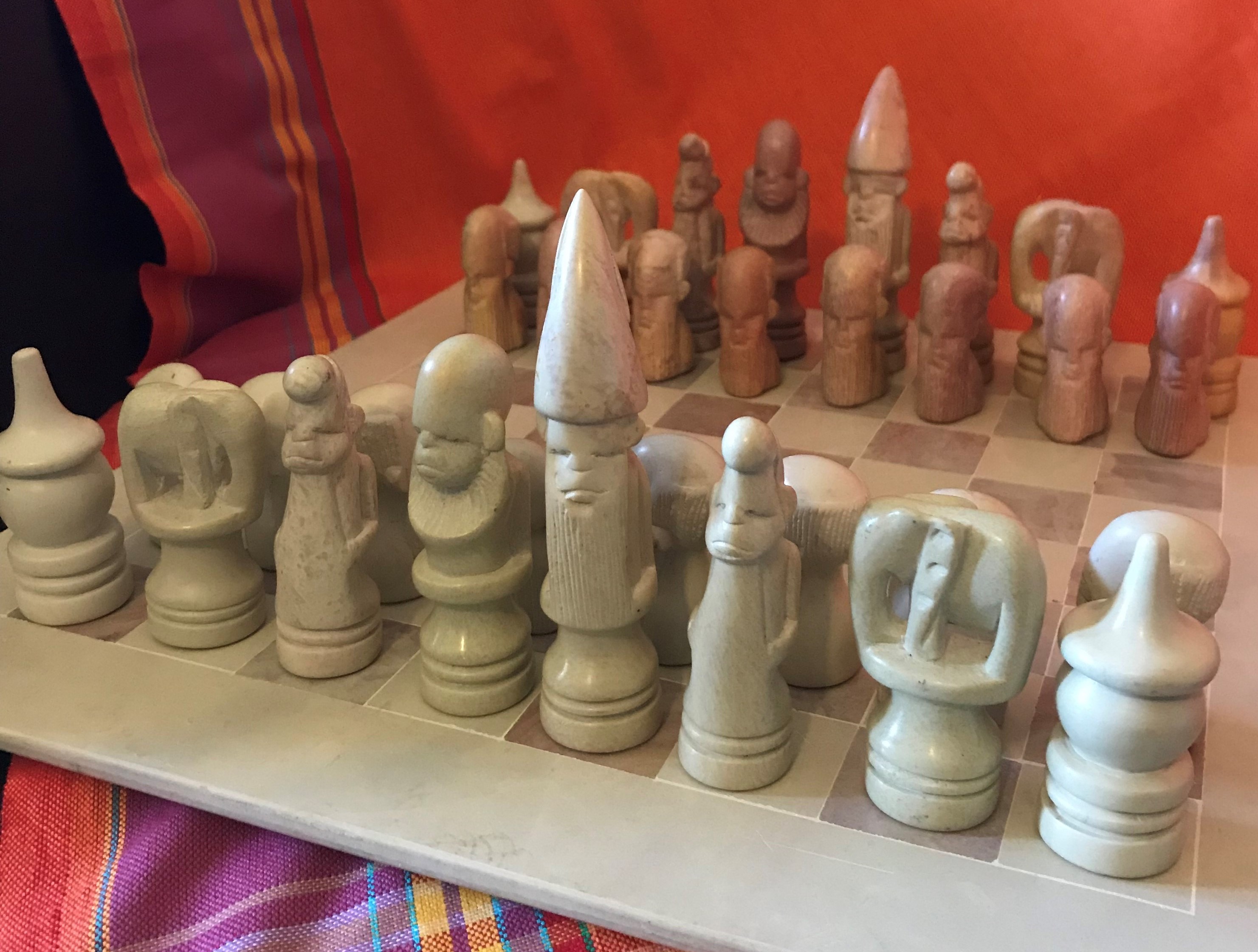 Hand Carved Soapstone Chess Set
This unique, hand-carved chess set would make a great gift or home decor item! The 14" board and all pieces are made out of pink and white soapstone. Each piece is hand-carved in Kenya in a Maasai tribal theme. This $250 value chess board will make a great statement piece in anyone's home.